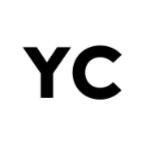 REAL PEOPLE. REAL DATA. REAL INFLUENCE.
YCREATOR?
YCreator Advert platform allows brands to turn their consumers into a competitive advantage and create the most authentic promotion and brand sentiment analysis on social media in real-time.
The Future of Brand Marketing
Make your brand seen everywhere consumers look by running campaigns with 100's of Friendfluencers alongside Influencer activations to create an immersive, 360 degree experience.
Socialfluencing
Use regular social media users to spread the word about your brand.
Creator Campaigns
You know the deal. Find, invite, and manage influencers to reach their fans and followers.
Our Offerings
CREATE &
FIND
Create Campaigns &
Find Creators Fast
Create custom campaigns in minutes and the platform you wish to find creators for. Give them direct instructions and then send out the campaign listing!
MANAGE &
MEASURE
Manage & Measure Campaigns Easy
The YC Advert is designed for volume and performance. Manage Creators and Measure the total results of your campaigns through our technology.
Authentic and Inclusive
YCreators bespoke crowd-promotion service provides a data driven alternative to Influencer marketing and market research, harnessing the power of the individual to promote your brand and collect data in the most authentic manner possible.
Lite
FREE
Hit the ground running.50% margin on transaction
Basic support
13 INR per engagement
12 INR per View
Pro
MAX
Power-up your business.30% margin on the transaction
Advanced support
13 INR per engagement
12 INR per View
CASE STUDY
Vahan!
The campaign aim was to generate branding around Vahan Candidate Mobile Application their own September version of the Recruit to Help, driving awareness in targeted audiences with a specific category.
© YPRD Pvt Ltd — All Rights Reserved, 2022